THIS WEBSITE IS FOR ALL CHILDREN. ON IT YOU CAN LEARN ABOUT NEW ZEALAND BIRDS, READ STORIES ABOUT BIRDS AND PRINT OUT PICTURES TO COLOUR. THERE ARE ALSO PAGES FOR YOUR ART AND STORIES.
Scroll down for all birds listed on the site.
KIDS FOR BIRDS is seeking sponsors. If you would like to help keep this site active and up to date
please click here
ARTIST AND AUTHOR'S STATEMENT

Updated 22nd February 2014
Please sign my guestbook
nbsp;


Check out these awesome paintings by children from Kaurihorore School, just north of Wangarei

Check out Backyardbirds,a site for all interested in NZ birds.

Stories in STORYTIME

Print, colour and make your own book in the ART GALLERY

Pictures of immature NZ birds to print and colour in the Art Gallery

Check out 'Dennis the penguin and family travelling in the name of Art, Education and Conservation.' www.paperpenguins.co.uk

Click here for lots of things for children including books, dancing and costumes

Check out 'TOMMY TUI'S JOURNEY' by Taffy Parry

ABC drawings of birds to print and colour
click on this link to read a story on the Christchurch Library website.
WORD GAMES & MAZES in All About Birds
FOR MORE BIRD PICTURES GO TO: www.janetemarshall.co.nz



THERE ARE 4 AVIARIES (listed below)

AN 'ALL ABOUT BIRDS' PAGE

A STORYTIME PAGE

AN ARTS GALLERY

BOOKS FOR SALE

A NEWS PAGE

A LINKS PAGE to other sites of interest.
Just click the pictures & links below
BELOW ARE LISTED ALL THE BIRDS ON THIS WEBSITE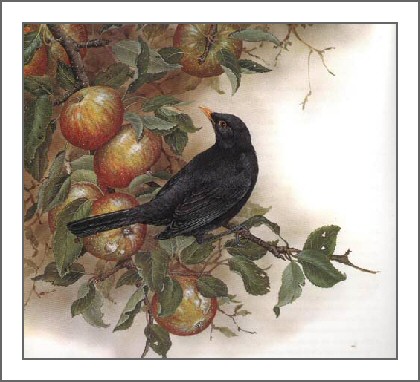 AVIARY 1 CONTAINS BIRDS THAT CAN BE FOUND IN GARDENS, NATIVE BUSH AND ON FRESHWATER:
AVIARY 1 HOUSE SPARROW;HEDGE SPARROW;SONG THRUSH;CHAFFINCH;GREENFINCH;REDPOLL;STARLING

GARDEN 2 WAXEYE; FANTAIL; WELCOME SWALLOW; YELLOW HAMMER; CIRL BUNTING; BLACKBIRD; GOLDFINCH; MYNA; ROCK PIGEON
BUSH BIRDS 1 BUSH ROBIN; TOMTIT; RIFLEMAN; PIGEON; BROWN CREEPER; BELLBIRD.

BUSH BIRDS 2 TUI; BROWN KIWI; SHINING CUCKOO; LONG-TAILED CUCKOO; WEKA; WHITEHEAD; YELLOWHEAD; RED & YELLOW FRONTED PARAKEETS; GREY WARBLER; FERNBIRD.
BUSH BIRDS 3 KEA; KAKA; STITCHBIRD; SADDLEBACK; KAKAPO; KOKAKO; EASTERN ROSELLA.
FRESHWATER BIRDS 1 MALLARD DUCK; GREY DUCK; BLACK SWAN; BITTERN; NZ SCAUP; GREY TEAL; SOUTHERN CRESTED GREBE; NZ DABCHICK.
FRESHWATER BIRDS 2 SHOVELLER DUCK; BLUE DUCK; BROWN TEAL; MARSH CRAKE; SPOTLESS CRAKE; BANDED RAIL; PUKEKO; AUSTRALIAN COOT.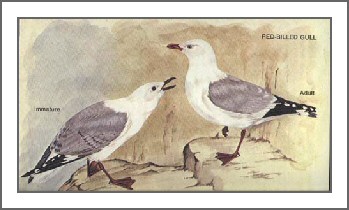 AVIARY 2 CONTAINS BIRDS FOUND ALONG NEW ZEALAND'S COASTLINE:
COASTAL BIRDS RED-BILLED GULL; BLACK-BILLED GULL; BLACK-BACKED GULL; BLACK-FRONTED TERN; WHITE-FTONTED TERN; LITTLE & FAIRY TERNS; NZ DOTTEREL; CASPIAN TERN; WHITE-WINGED BLACK TERN; GREY TERNLET.

COASTAL BIRDS 1 WRYBILL; BANDED DOTTEREL; GOLDEN PLOVER; BLACK-FRONTED DOTTEREL; TURNSTONE; NZ SHORE PLOVER; EASTERN BAR-TAILED GODWIT; KNOT; WHITE HERON; ROYAL SPOONBILL; WHITE-FACED HERON; REEF HERON.
COASTAL BIRDS 2 SPOTTED SHAG; AUSTRALASIAN GANNET; LITTLE BLACK SHAG; LITTLE SHAG STEWART ISLAND SHAG; PIED SHAG; BLACK SHAG; KING SHAG; PIED STILT; BLACK STILT; OYSTERCATCHER.

COASTAL BIRDS 3 FIORDLAND CRESTED PENGUIN; YELLOW-EYED PENGUIN; BLUE PENGUIN; WHITE-FLIPPERED PENGUIN; ROCKHOPPER PENGUIN; ROYAL PENGUIN; POMARINE SKUA; ARCTIC SKUE; SOUTHERN SKUA; ROYAL ALBATROSS.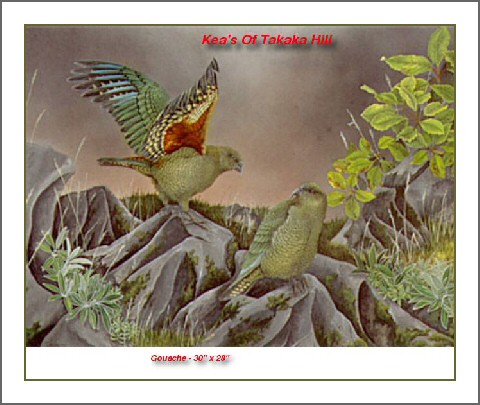 AVIARY 3 CONTAINS ALPINE BIRDS, BIRDS OF PREY, BIRDS OF PASTURE, RARE VISITORS, ENDANGERED AND EXTINCT BIRDS.
ALPINE BIRDS KEA; ROCK WREN; TAKAHE.

BIRDS OF PREY NZ FALCON; MOREPORK; MARSH HARRIER; NANKEEN KESTREL; LITTLE OWL.

PASTURE BIRDS 1 PHEASANT; CALIFORNIAN QUAIL; CHUKOR PARTRIDGE; RED LEGGED PARTRIDGE; BROWN QUAIL; GREY PARTRIDGE; SPUR-WINGED PLOVER; PIPIT; SKYLARK; CATTLE EGRET; LITTLE EGRET.
PASTURE BIRDS 2 SACRED KINGFISHER; BLACK-BACKED MAGPIE; WHITE-BACKED MAGPIE; ROOK; CANADA GOOSE; PARADISE SHELDUCK; CAPE BARREN GOOSE.

RARE VISITORS NANKEEN NIGHT HERON; GLOSSY IBIS; MALAY SPOTTED DOVE; SPINE-TAILED SWIFT; BROAD-BILLED ROLLER; ORIENTAL CUCKOO; KOOKABURRA.
ENDANGERED BIRDS ORANGE-FRONTED PARAKEET; KOKAKO; STITCHBIRD; CHATHAM ISLAND SNIPE; NZ BUSH WREN; TAKAHE; KIWI; YELLOW-EYED PENGUIN; CAMPBELL ISLAND FLIGHTLESS BROWN TEAL.

EXTINCT NZ BIRDS LAUGHING OWL; HUIA; NZ THRUSH; HAAST'S EAGLE; SOUTH ISLAND GOOSE; NZ ADZEBILL; MOA.
AVIARY 4 CONTAINS SEA BIRDS FOUND IN NEW ZEALAND WATERS.
SEA BIRDS BLUE PETREL; BLACK-WINGED PETREL; CHATHAM ISLAND TAIKO; COOK'S PETREL; GREY-FACED PETREL; MOTTLED PETREL; SOFT-PLUMAGED PETREL; PYCROFT'S PETREL; CHATHAM PETREL; WHITE-FACED STORM PETREL; BLACK-BELLIED STORM PETREL; GREY-BACKED STORM PETREL; SOUTHERN GIANT PETREL; NORTHERN GIANT PETREL; CAPE PIGEO; ANTARCTIC FULMAR; WESTLAND PETREL; BLACK PETREL; GREY PETREL; WHITE-CHINNED PETREL; COMMON DIVING PETREL.

SEA BIRDS 2 BULLER'S SHEARWATER; FLUTTERING SHEARWATER; HUTTON'S SHEARWATER; LITTLE; SHEARWATER; SHORT-TAILED SHEARWATER; FLESH-FOOTED SHEARWATER; SALVIN'S PRION; BROAD-BILLED PRION; ANTARCTIC PRION; THIN-BILLED PRION; FAIRY PRION; FULMAR PRION.
SEA BIRDS 3 BULLER'S MOLLYMAWK; INDIAN YELLOW-NOSED MOLLYMAWK; GREY-HEADED MOLLYMAWK; SALVIN'S MOLLYMAWK; WHITE-CAPPED MOLLYMAWK; SHY MOLLYMAWK; NZ BLACK-BROWED MOLLYMAWK; BLACK-BROWED MOLLYMAWK; NORTHERN & SOUTHERN ROYAL ALBATROSS; WANDERING ALBATROSS; GIBSON'S WANDERING ALBATROSS; SNOWY ALBATROSS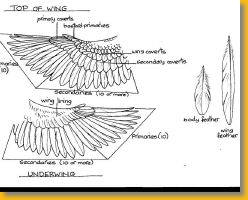 ALL ABOUT BIRDS PAGE CONTAINS INFORMATION ON BIRDS AND PICTURES OF BEAKS, WINGS ETC TO PRINT OUT AND COLOUR.
THE

PAGE CONTAINS LATEST NEWS AND ARTICLES ON NEW ZEALAND BIRDS.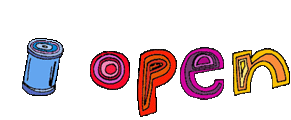 STORYTIME PAGE
HERE YOU CAN PRINT OUT PICTURES TO COLOUR PLUS YOU CAN SEND PAINTINGS , DRAWINGS OR STORIES TO BE PUBLISHED ON THESE PAGES AND ON THE HOME PAGE.
EMAIL THEM TO ME AT janet@janetemarshall.co.nz
www.janetemarshall.co.nz for NZ bird paintings, prints, bird figurines, stone sculptures.